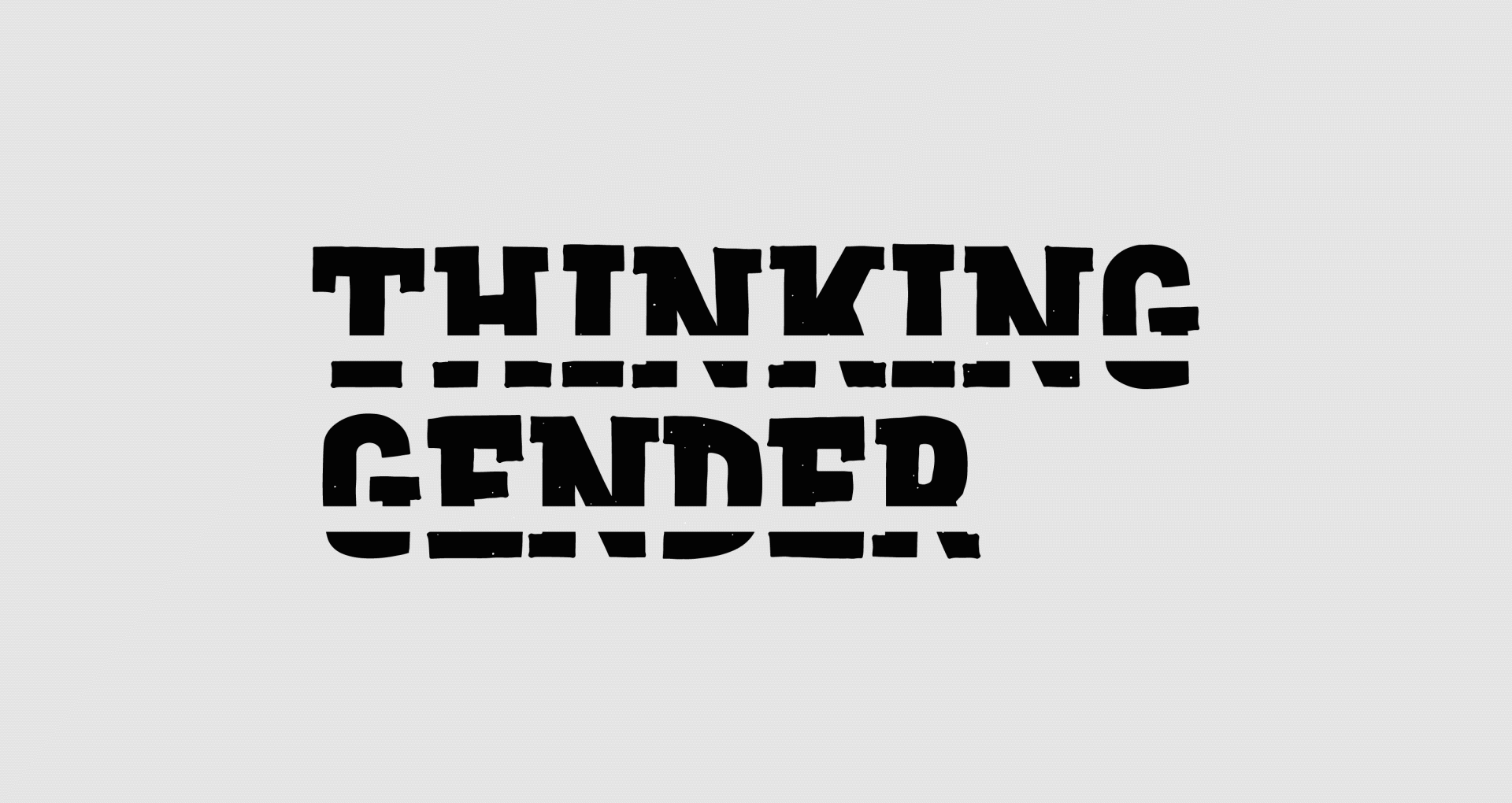 The process for finding the brand of
Thinking Gender 2019: Feminists Confronting the Carceral State
, started by exploring with the functionality and art-form of typography, throughout the creation of a promotional broadside. As a grass-roots movement and being such a complex topic, I wanted to translate this into the broadside by giving it texture and a layered quality. With the illusion and presence of a line or bars over the logotype, it proposed a connection between the topic of the carceral state and the letterforms. This also allowed for the overlay of body copy with header text, to come into play. When discussing hot-topics like
gender
or
feminists
, people tend to have preconceived notions and judgments. Thinking about how I might combat this issue I chose to go with a bright and simple color palette; aiming to brighten up the harsh realities the conference highlights and draw in a wide range of viewers.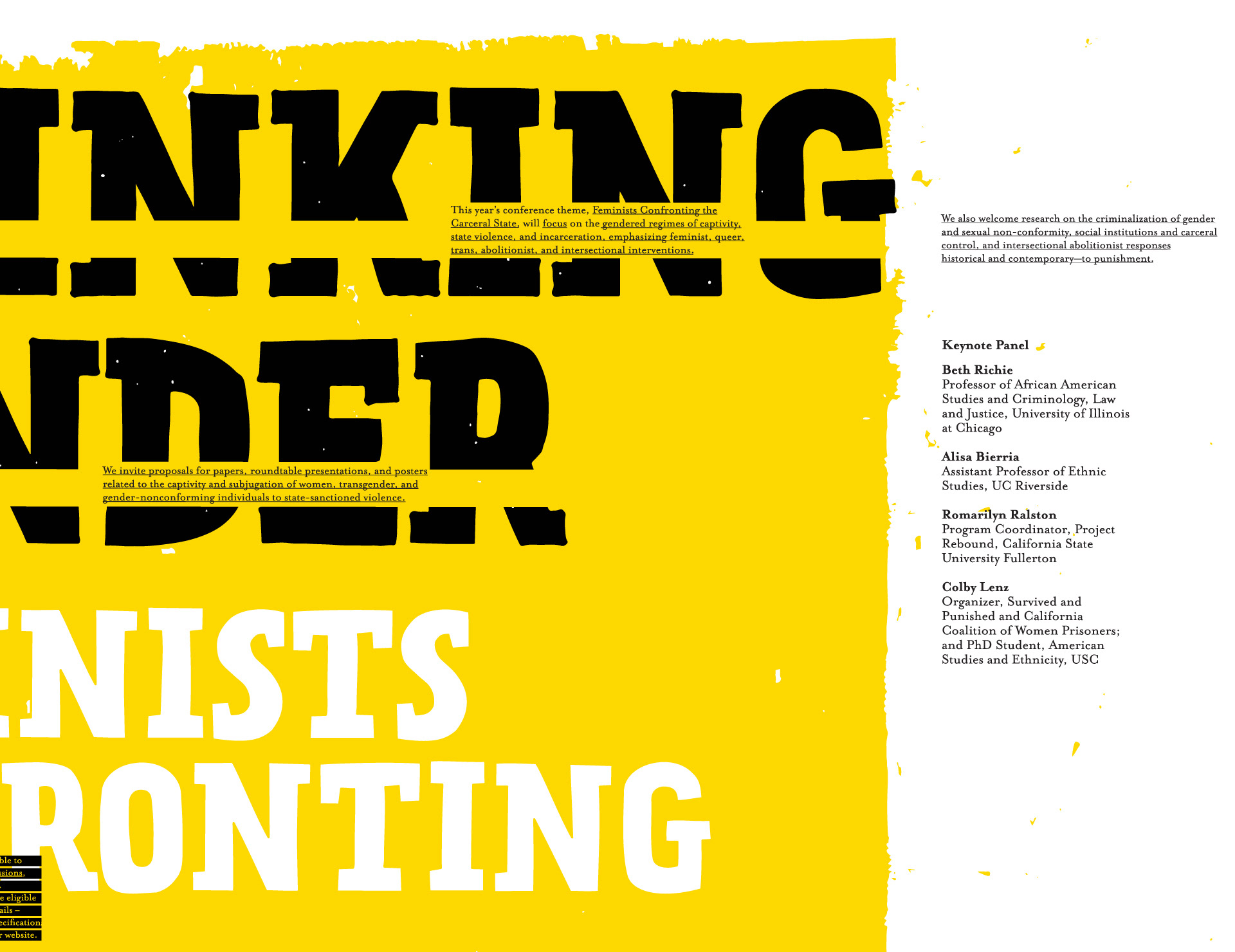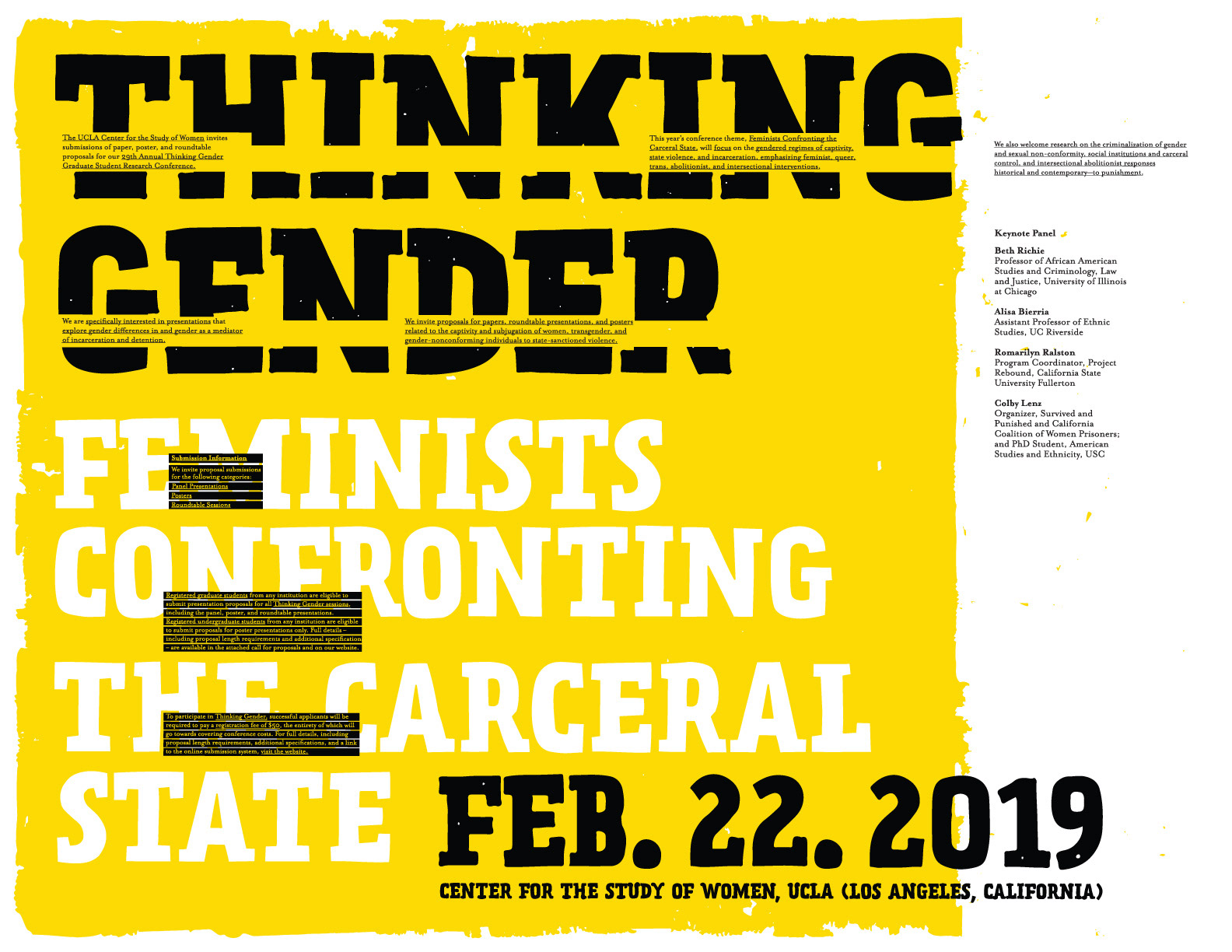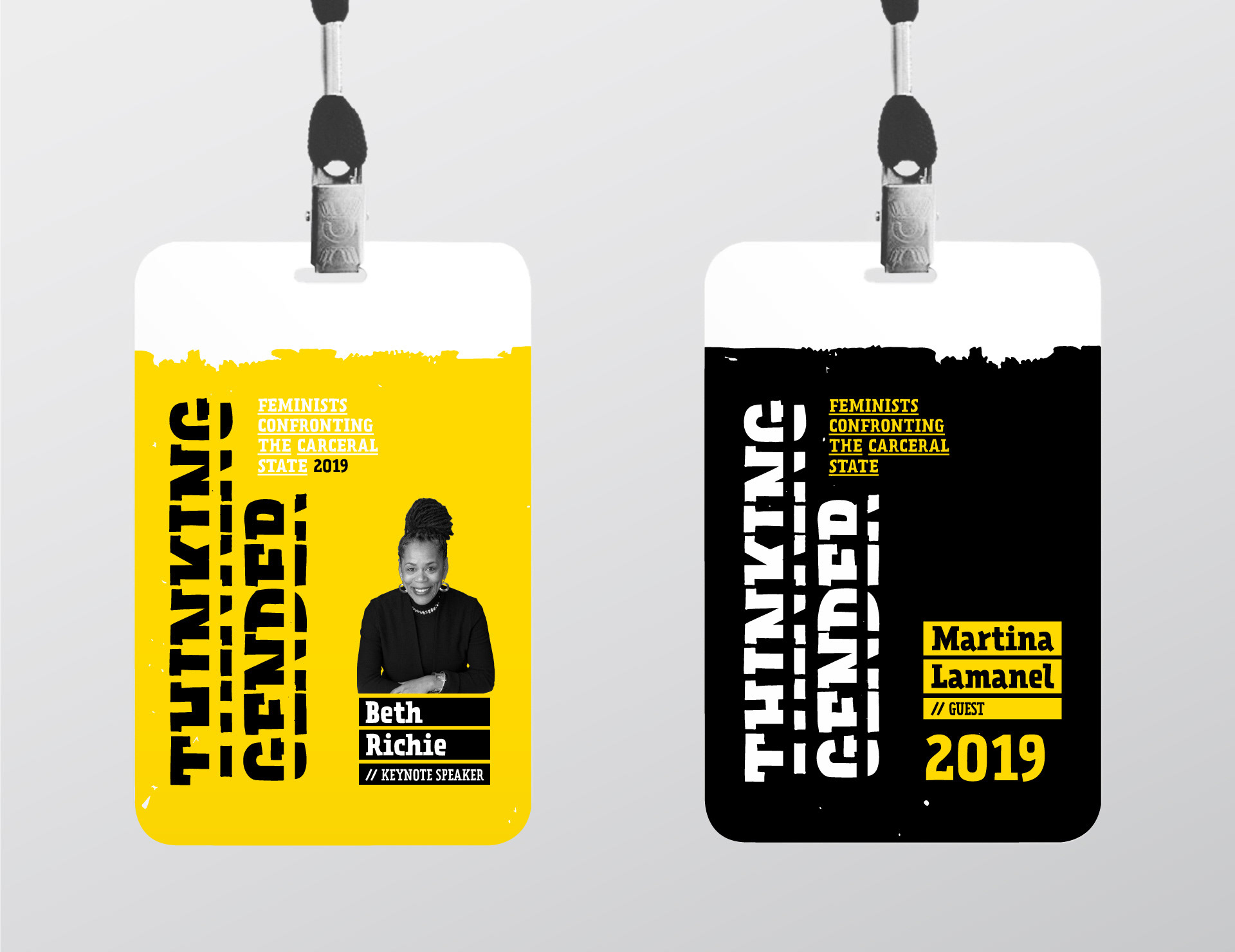 To establish the conference brand's concept and style its been applied to different materials and applications. Here the name tags continue with the same texture, type, and color treatments. Still keeping it consistent while also exploring ways that the brand can be flexible and show how the placement of information can change yet still look cohesive; the name tag for the guest reverses the colors of the keynote speakers name tag.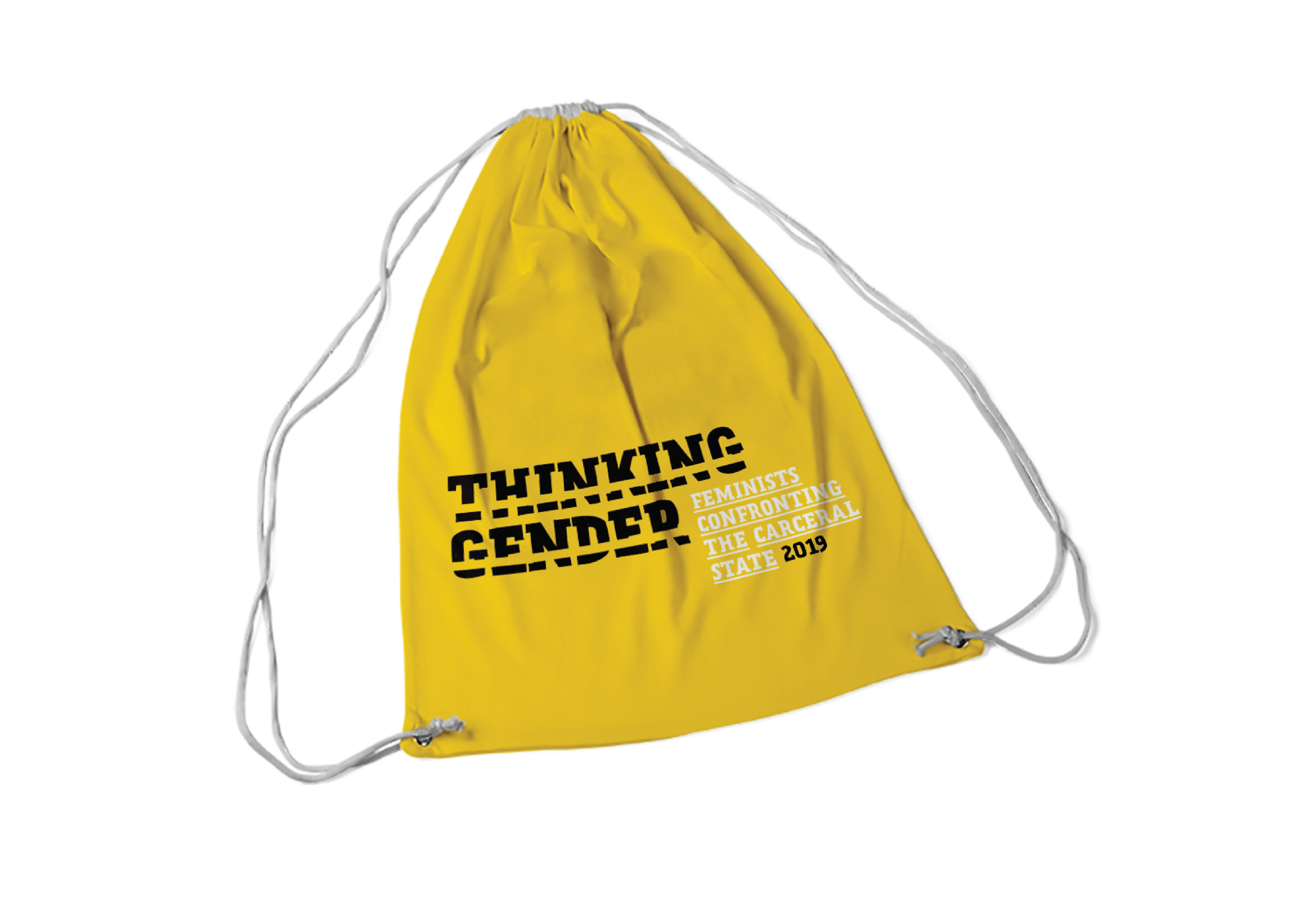 The backpack is a great way for the guests and particularly the university students (the majority of attendees) to remember the event. While the backpack is relatively simple, the notebook expands upon the style of the guests' name tag and design elements from the broadside. While plenty of space is given for note taking inside it contains important statements relating to the focus of the conference throughout the notebook.