As this is the beginning of the journey. It is important to discuss what is diversity and inclusion and how it has been applied. Diversity and Inclusion (or D&I) is something that I always came into contact with while in school as a young girl. Though, as I became older and started having more experiences out in the world, I, unfortunately, didn't see much that represented those inspirational flyers and presentations we had in school about D&I. Fortunately for us, the story doesn't end there... As this final semester kicks off we are doing it in style; tackling our own concerns with D&I awareness here at the University of Arkansas campus. We'll be working alongside the
Office for Diversity and Inclusion
. But before we meet with them it is important to research what does D&I look like right now and how is it being implemented out there? Diversity and Inclusion encompass any and all individuals from varied backgrounds and with varied characteristics such as those defined by race, ethnicity, national origin, age, gender, socioeconomic background, religion, sexual orientation, disability, and
intellectual perspectives
, which equals EVERYONE. 
 In our current social climate, it is becoming extremely important to really embrace D&I values specifically
intellectual perspectives
, as it is one of the newer concepts added to the traditional list of what D&I is. More companies and universities are recognizing D&Is' potential and are working to apply it to create equitable environments for all who are a part of their communities. It gives me hope that humanity is moving towards an inclusive future. In my research, I came across the company BlackRock that is earning its right to be part of this hope.  As an American global investment firm, BlackRock says that diversity is important to them because they "believe a wide range of perspectives and talent is crucial to creating a richer culture for our employees and a greater experience for our diversified global client base."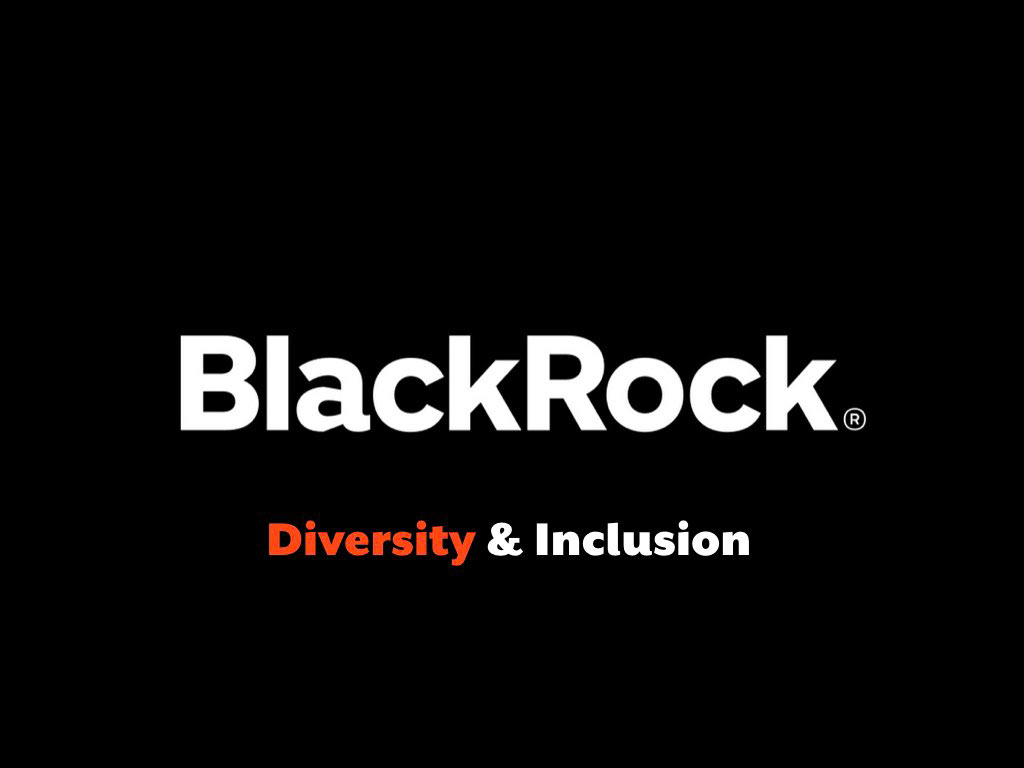 They sponsor numerous employee programs and networks that are created to develop, connect, mentor, educate and inspire diverse employees. They create environments that promote and teach about inclusion and offer ALL those who work for them a great sense of belonging.  To get a better sense I invite you to watch this short clip about the employees at BlackRock or visit
this link
to learn more about their programs.